Welcome to the Official Website of
Hunter
Classics Custom Cues
and
Mission Billiards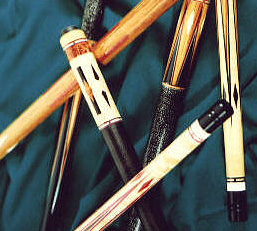 Whether you are a billiard enthusiast or not, enjoy your look around. Wes Hunter has his cues online.
Take a look at his beautiful cues so you can get an idea of what you would like to order!
HunterClassics.com is maintained
by
AZBilliards.com

Copyright ©1999-present Hunter Classics.
Thank you for visiting!